The Annual Membership that Keeps on Giving!
GET YOUR ANNUAL MEMBERSHIP TODAY!
​
Annual Membership with The Dusty Flowerpot Cabaret Society gives you discounts and pre-sale privileges on select shows.
Your yearly membership will also demonstrate your support and appreciation of The Dusty Flowerpot Cabaret's artistic significance and contribution to the local arts scene in Vancouver.
Annual Membership only $20
(includes special promotions to DFC shows)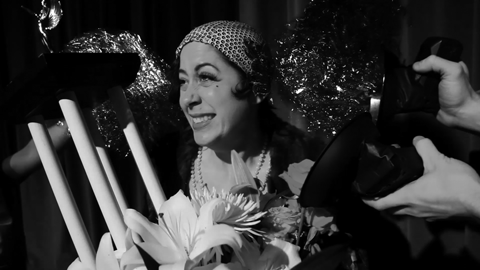 BENEFITS OF AN
ANNUAL MEMBERSHIP
E-mail notice each time a new event goes on sale

Pre-sale privileges (such as advance notice and advance buy)

Ticket discounts and free tickets on select shows (such as 2 for 1 shows for members)

Voting privileges at the Annual General Meeting

Recognition in our show programs

A warm fuzzy feeling for supporting a local arts organization.
WANT TO BECOME A DFC BOARD MEMBER?
The DFC is seeking new Board Members, particularly those with experience in starting a not-for-profit and accounting abilities.
​
​
HOW TO BECOME A
DFC BOARD MEMBER
​
Purchase your membership.

Attend our AGM.

Come with a two minute blurb on why you want to be a Board Member for the DFC.

Present your piece.

Vote.
AD REPORT 2018 - Greetings all readers!
I want to start by saying that I feel immensely grateful for and also intimately tied to the work of the Dusty Flowerpot Cabaret. By coincidence—or perhaps by the omniscient powers of Google—the moment I sat down to write this report a 'memory' showed up on my Facebook feed of the current board chair, Alastair, and I dancing at the after party of Hard Times Hit Parade in 2010.
The DFC and its productions have been the outlet of my most ambitious creativity and a source of deep friendships. I may not be alone in this. In many moments, from 2007 to now, the DFC has been an undoubtedly special intersection of people. This stands true today and perhaps it is what defines us. Wherever we are, be it a parade, a cabaret or a roving performance, "the Dusty Flowerpot Cabaret" is a Special, Playful, and Inquisitive Intersection of People.
Though it has an old soul, The DFC is a young organization, only having become a non profit organization in January 15, 2013 (my birthday, only by complete coincidence). In the life cycle of an organization, this is relatively young and like the life of a human being, youth is filled with challenges, learnings and ultimately growth. Questions of identity have plagued us in the past, yet in the past year, 2018, it seems we have let the questions answer themselves. At present, the DFC fills a niche role in Vancouver that is connected to its roots; with a unique "dusty" aesthetic upheld by core members and staff, it is an open playing field for new work by new and seasoned performers, and places high value on playfulness, engagement and theatrical immersion.
And, it is alive…Even on a very rainy Parade of Lost Souls this year, the community center counted 8000 participants arriving to the event. Again, we had record numbers of participants in our workshops. We have received all grants applied for in 2018 and have a applied for more grants than any other year. We are at the cusp of having the administrative support and financial management that we have needed for years, being in the midst of completing a contract with Natalie LeFauvre-Gnam to fill these needs. We have hired a new Rentals Manager, Karen Jang, and clarified our systems for studio rentals. Our lease from the City at a studio that we may call home for another 14 years based on the renewal terms is moving forward. Our Dusty Flower Shop has become a hub of physical theater and clowning practice and performance. And this same studio has received the first stage of Infrastructure Development funding for much needed renovations and improvements!
So, in short, we have a lot to be celebrating at the end of 2018. With two parades, a black box theatre/studio available for rent, a monthly cabaret and a weekly clown jam, our annual programming has become quite full in fact. In every case we have made improvements in our systems and are working towards operating all sustainably. After a year of focusing on the nuts and bolts of the DFC, I believe 2019 will be a year with space to dream again.
​
​
Let the dreams begin.
Kat Single-Dain, Artistic Director
The Dusty Flowerpot Cabaret
​
On Zoom
Members check your email for credentials
to join the Zoom meeting.
​
* ALL MEMBERS WELCOME *